Thanks to the immersive capacity of virtual reality, you can immerse yourself in real life environments such as the most common situations that could happen in meetings, presentations or even public speeches.
Chiara would analyze your speech aspects that influence communication, providing you with a personalized training through a virtual coach and all techniques you might need to improve where you need it most.
I have had the pleasure of beta testing Chiara from its first phases and I have to say that it is the most innovative training solution that I have tried.
It would no doubt revolutionize the way people acquire new skills, the same way that Netflix has changed our way of watching things.
Domingo de Lucas Alcocer
HR manager. Social Recruiter.
Vector ITC group
Because of the job I do, they often present me with alleged "novelties", but they soon disappoint because, in reality, they are nothing more than "the same" disguised after bombastic Anglo-Saxon names.
However, I did like "Chiara", for these three reasons: it is truly something new, disruptive; the use of virtual reality / augmented reality allows the student to avoid the emotional restraint of the public and to be self-reliant for their learning; and finally, and for the sake of consistency, its name claims the Mediterranean contribution ... Good for "Chiara".
Jose Ángel Díez Sequera
Center of Repsol's Technological Training Department
When a great level of knowledge and experience is coupled with the latest technology, we cannot imagine how far it can take us, until you know CHIARA, it is the new form of Digital Learning, it is also interactive, simple and very attractive.
Now you can develop skills with an innovative and surprising methodology. "The future is now".
Cristina García Moral
HR Talent Manager
AKI Bricolaje ESP
"The training with Chiara has been very stimulating for me; What's more, I think that, like any interactive experience and virtual reality, it has some addictive component.
The first time you put on your VR glasses and face your first audience, you can not imagine the learning and self-demanding path that lies ahead.
The familiarity with the application, the well supervised work and the feedback received after each of the practices, enables the progress and improvement in each new "immersion".
Speaking well in public is not an easy task: and it goes without saying, practicing in simulated scenarios is an excellent help"
Marta Cerame
Audiovisual Director at News agency EFE
The course was a success and exceeded my expectations. It is very complete and constantly combines practice, feedback and techniques to improve. Another positive aspect is that it requires time and dedication. Highly recommended
"Andrés García"
Chiara perfectly combines the Team Training experience in the field of knowledge transmission with Artificial Intelligence. The result is a Virtual Reality glasses where the student will have a coach at their disposal who will accompany him at any time and place. I see a lot of potential in a solution that is still to be explored in our country.
Meritxell Comas
Laboratorios Isdin
Chiara is a new way to train in presentations in public that perfectly responds to the needs of new users, they seek to be able to train with 2.0 methodologies and much more flexible than traditional classroom training.
Daniel López Blasco
Damm
"I think CHIARA is an innovative and unique training solution. The possibility of using virtual reality for training in presentations in different environments gives an additional advantage over other training platforms.
The use of real environments facilitates the assimilation by the student. The fact of measuring your results and benchmarking improvement with respect to different stakeholders gives you that "game" component that encourages you to continue using it. "
Raul Serrano
Human Resources Director at Damco and Transamar
"I found it a very interesting and innovative option, a luxury that allows an unlimited number of immersive experiences in which to practice communication skills in a safe environment." Impressive use of Artificial Intelligence to facilitate a personalized and objective coaching. "
Víctor M. León Carmona
Learning & Talent Development. Onboarding Process
Accenture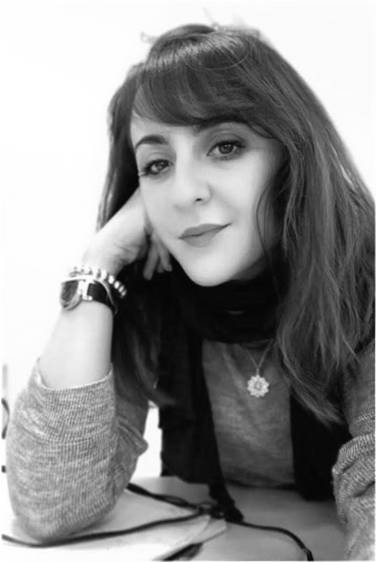 A couple of days ago I had the opportunity to collaborate on a project about new technologies applied to Human Resources. When the field of training was approached, Chiara came to my mind instantly because it represents very well what innovation means, making the most of new technologies, virtual reality, gamification, digital learning, etc. Without a doubt, Chiara has been an enriching, surprising, fun and innovative experience.
M. Paz Ortega
Selection Manager Training and Development of Human Resources
QDQ average
Solocal Group
"I think it's a good way to practice presentations facing different scenarios, to improve the structure, vocalization and control the times, the theory that is provided is very complete."
Ana Virginia Mendiguchia
Endesa Energía
"Impressed with the high pedagogical quality of the course and with the level of detail of the assessment of each of the practices".
Almudena Mínguez
Co-financed project by the European Regional Development FEDER, within the Technological Operative Funds program from 2007-2013